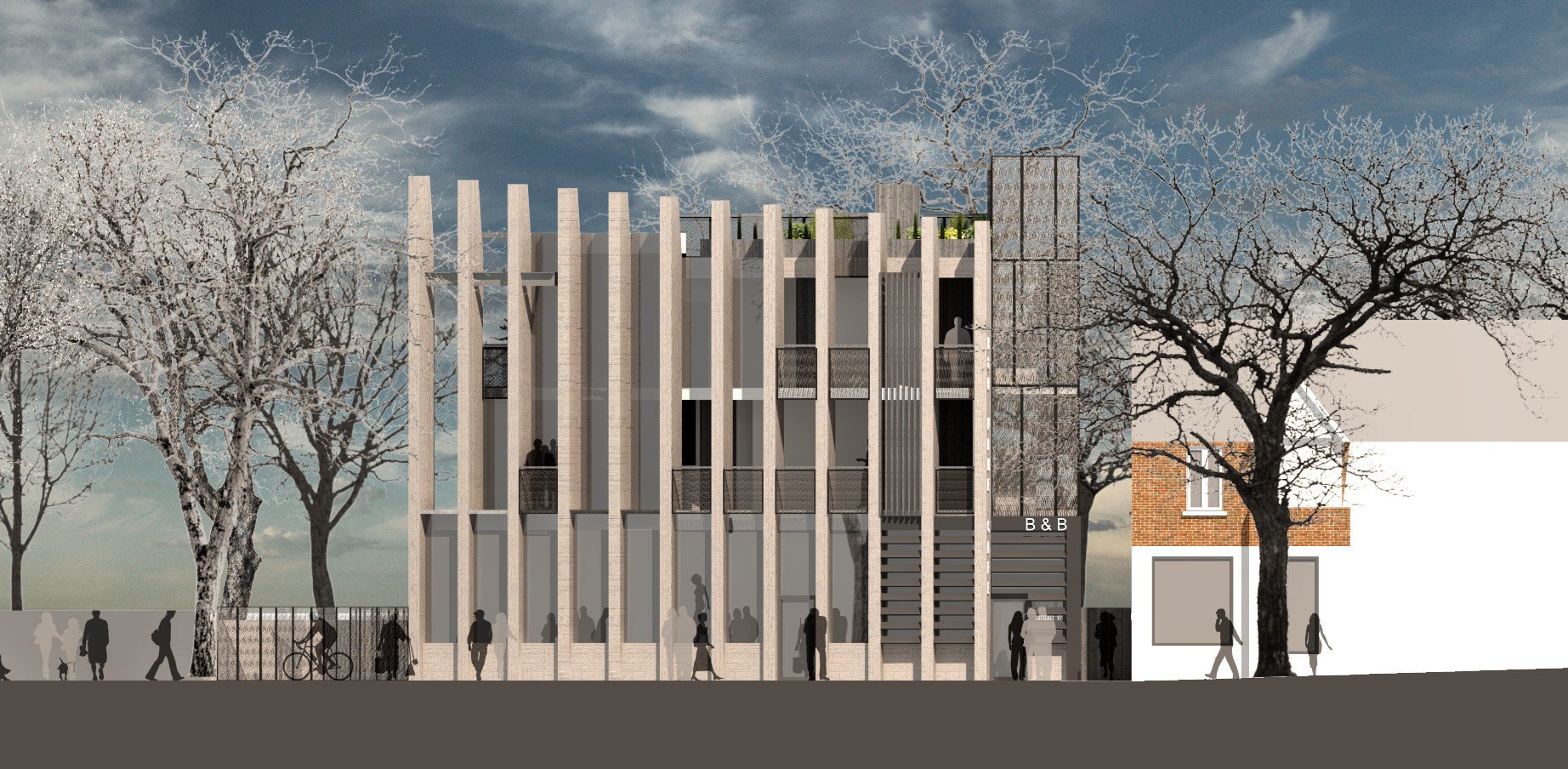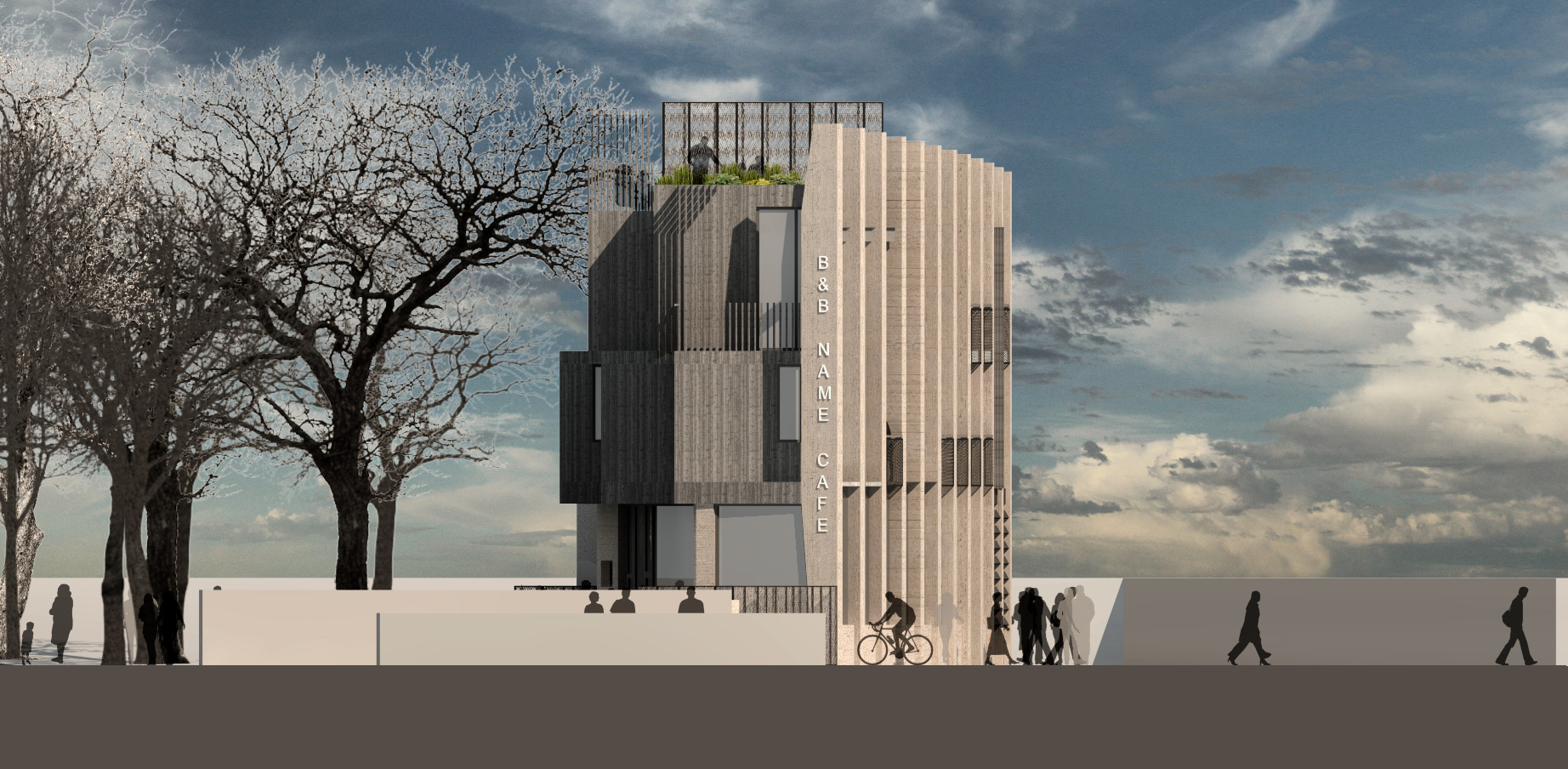 BOW LANE WEST
Commercial Development,
kilmainham, DUBLIN 8.
A commercial development on the south bank of the Camac River in Kilmainham. The site lies on the line of the medieval city boundary, and is directly opposite the "40 Steps". The street facade is envisioned as a vertical folding of the step rhythm and curves gently to re-form the street facade and the broken link between Bow Lane and Bow Bridge. The imposing street facade protects a series of timber boxes behind which overlook the river and some Willow trees on the opposite bank.
Full Planning Permission was secured for this development in early 2016.